Generation Y: The New Generation of Business
The innovation specialists that make up DK Web Designs is a group of inspired students chosen for their intelligence, motivation, business interest, and general intellectual curiosity.
DK Web Designs
team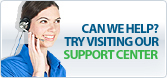 Pacific Health Co., Inc.

Jason Cossman, CEO
DK Web Designs launched 1 website for us in 2003. I was so happy with the work, we had them do 2 more in 2004. The quality of the IT work is incredible and the support after the project was complete has been wonderful. After launching the sites, our sales volume went through the roof! DK helped our small time company grow into a multi-million dollar corporation in less than a year's time.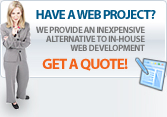 At DK Web Designs we pay close attention to the latest developments in Internet Law and make sure that all of our operations run in concordance with those laws. Please peruse these documents, and if you have any questions don't hesitate to contact us.

Acceptable Usage Policy

Privacy Policy

Guarantees

Terms of Use




Complete the order form
to get your site online!


| | |
| --- | --- |
| Communication with DK Web Designs was extremely easy and they were always a phone call or email away with excellent response time. I have recommended DK Web Designs to other consultants which are now doing business with them as well! | |
CPM Solutions, Inc.
Roger Jeter, President